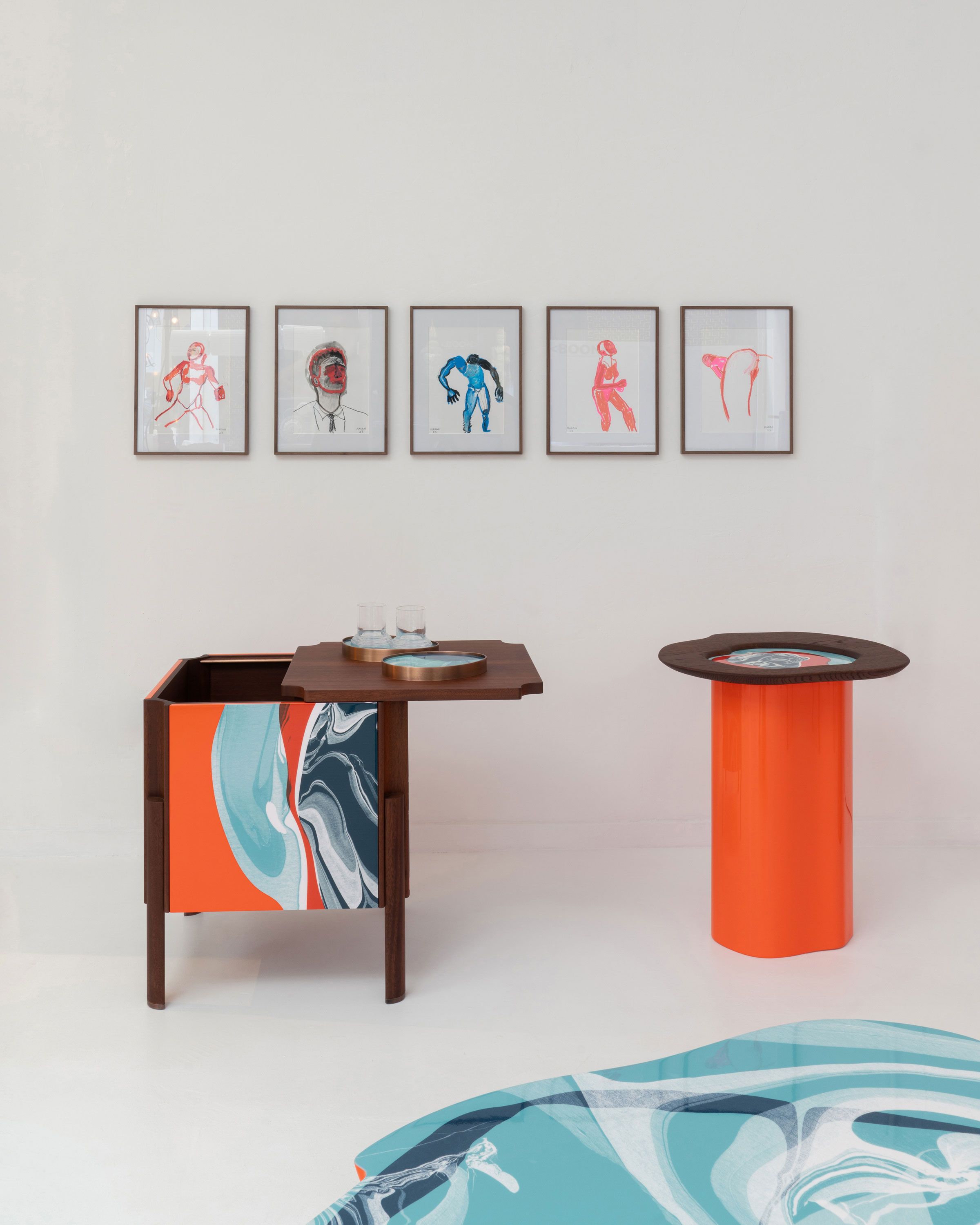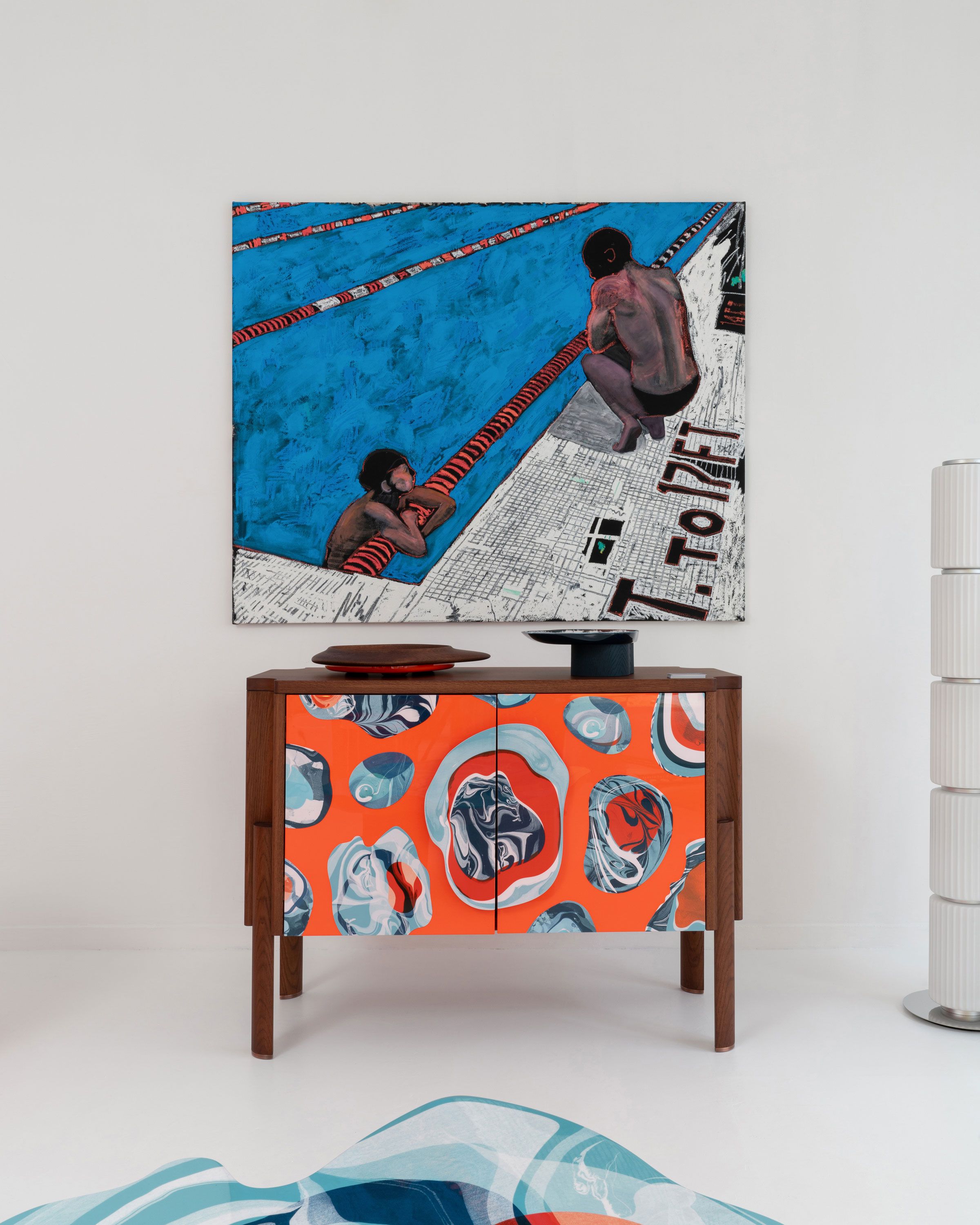 BOON_ROOM presents exclusive limited edition collectible designs by AHU for Paris Design Week 2023 that are both functional and sculptural. The creations seamlessly merge graphic artistry with inventive furniture and product design, drawing inspiration from the rich tapestry of art, craftsmanship, history, and mysticism found within the varied cultures of Asia Minor.
AHU is a design studio founded by longtime friends and Central Saint Martins alumni Eda Akaltun and Mevce Çıracı; their respective backgrounds in visual arts and product design are tied together in their ability to refine culture and craftsmanship to create pieces that tell a story. Eda and Mevce work within a language of artisanship which is not only relevant to the place of Ahu's origin but also respectful of the longevity of the pieces.
Each piece is handmade in Istanbul by skilled artisans in historic, specialised ateliers, blending the best local artisanship with innovative production technologies.