Andy Kerstens
Andy Kerstens is an Antwerp-based designer who established his multidisciplinary design studio in 2015 with a distinct vision for architecture, interior and furniture design. The studio aims to create an atmospheric quality within a refined architectural design language. The designs are modest, timeless, and minimal, with a warm and solemn aesthetic created by a blend of rich, natural materials. Craftsmanship and sustainability are closely intertwined and form the basis of their projects. The work emanates a certain serenity, owing to the monochrome and timeless signature, combined with a touch of subtle luxury.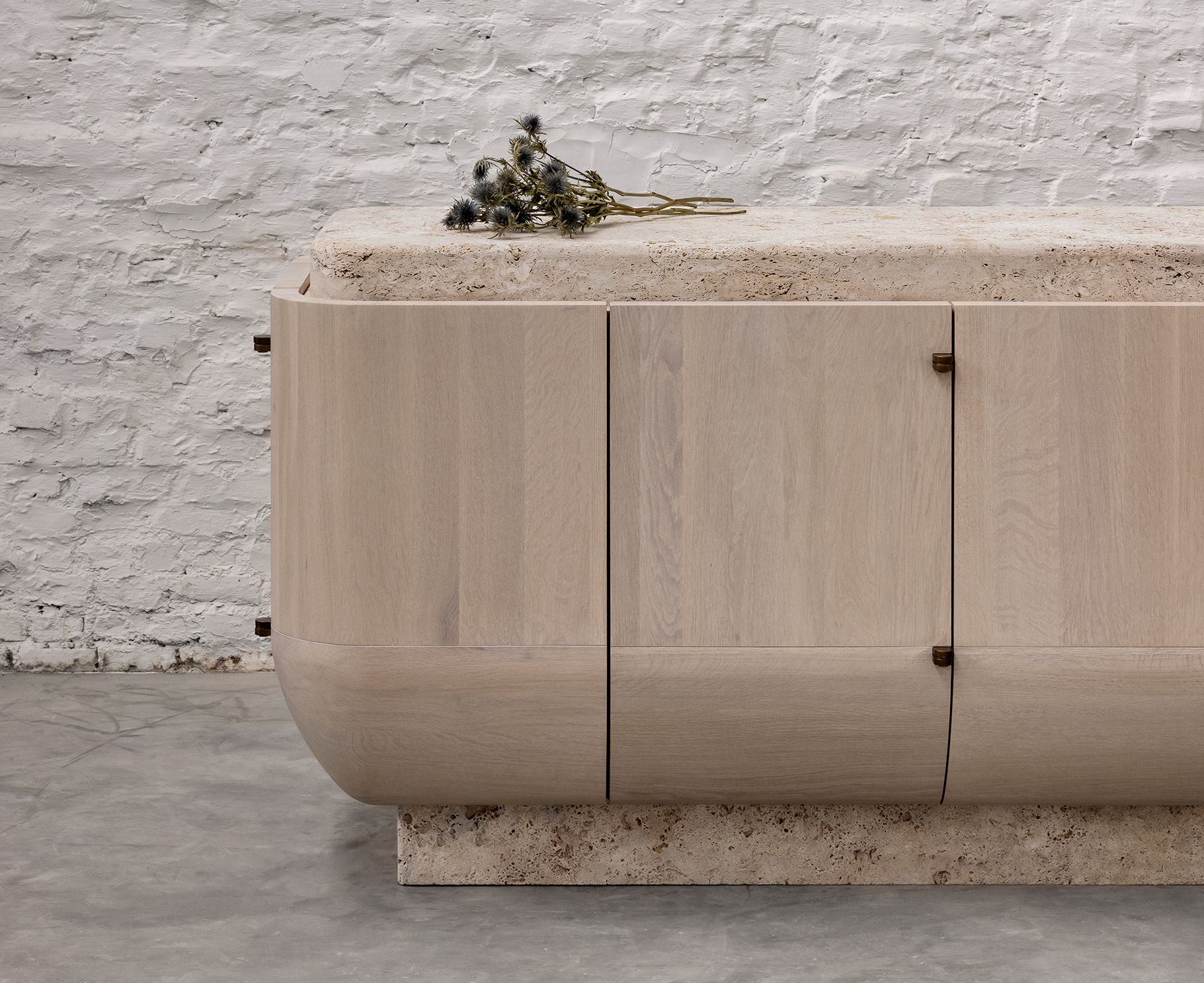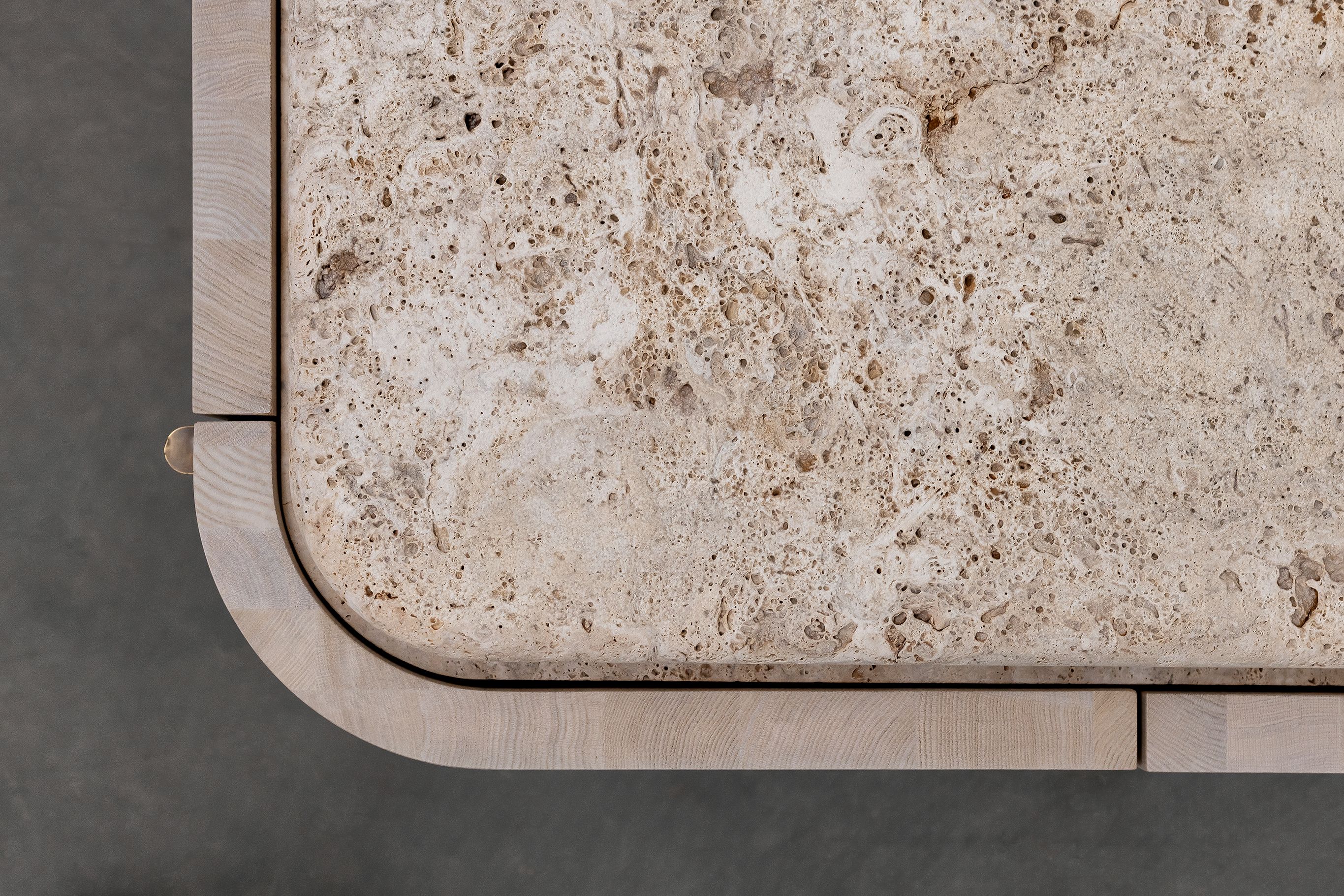 YOMA COLLECTION
Yoma is an exclusive console, especially created for fashion designer Esaú Yori. It is a limited edition of 20 pieces worldwide. Handmade in Belgium by local craftsmanship. The elegant curves represented in fashion design, are reinterpreted in an abstract way. Soft lines are used to create a balanced and honest design, resulting in a monolithic centrepiece. By standard there are two double cupboards with pivoting doors, as well a drawer unit in the middle with one internal drawer. All accessible from one side. The body is completely crafted out of European oak and bleached to create a consistent ambiance with the travertine countertop and plinth. Rough, yet tactile brushed and sandblasted finishes of the surfaces result in a deeper emotion by the owner of the unique piece. Extra authentic details are created by wooden craft connections and visible bronze pivots.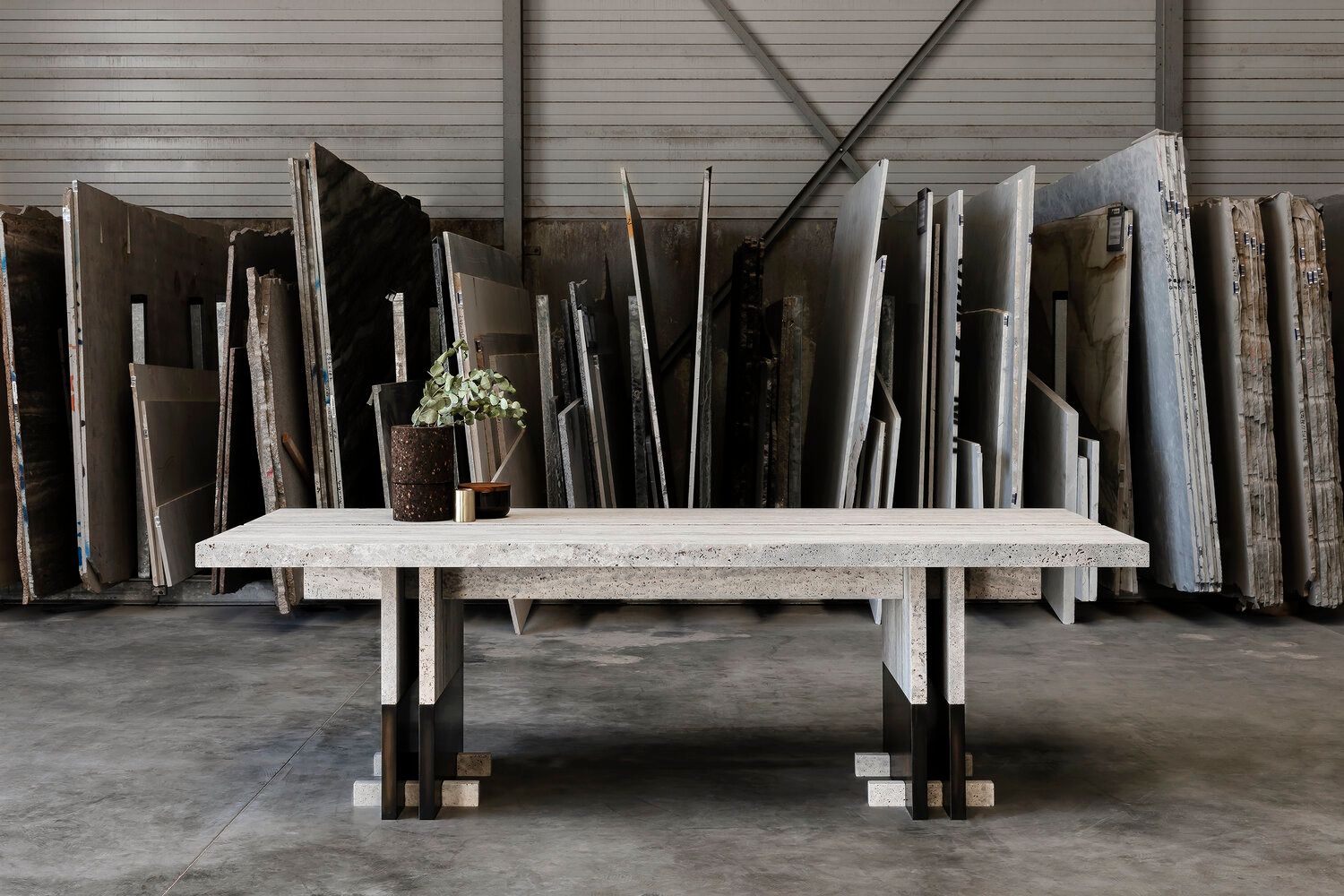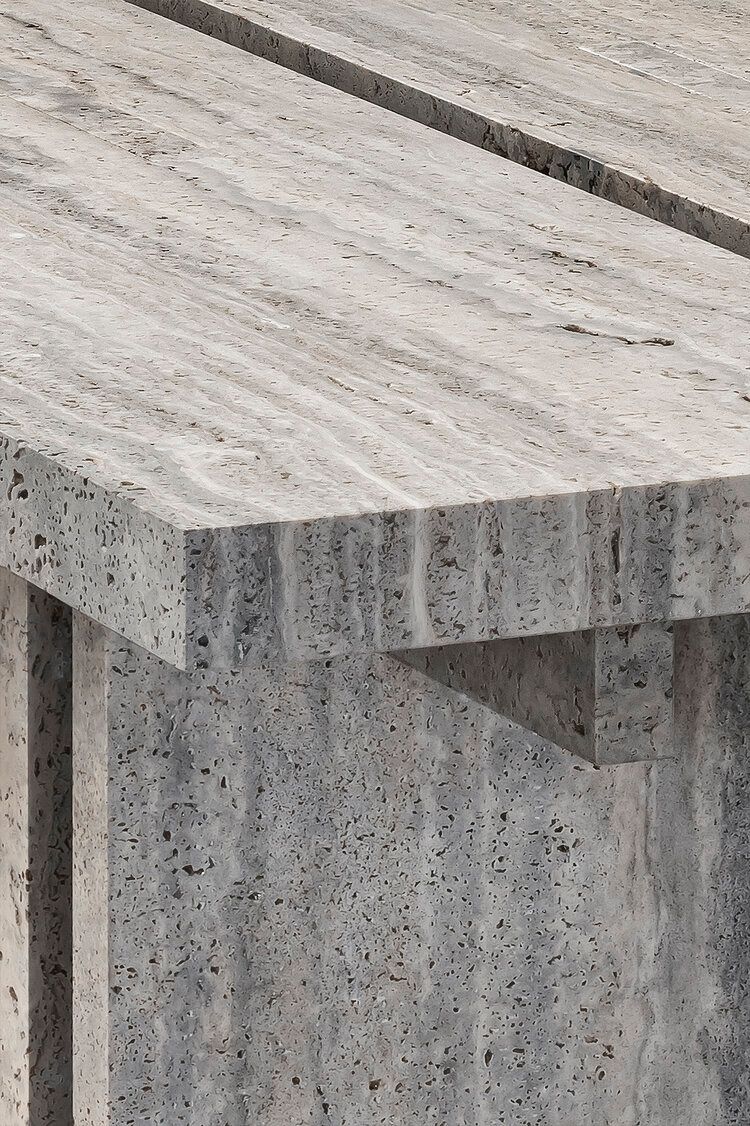 RIFT
The Rift collection arose out of a design of the very first item: the dining table. The design was created in 2018 by the need for a simple aesthetic with an honest construction.By duplicating all elements, the table results in a solid and strong structure and has visually a certain finesse. The simple idea to split the pieces, divided into equal elements, creates an honest and visible construction that is self-supporting, with a nod to the Japanese design method. The metal details form an interesting tension and dialogue with the wooden and stone bodies, enriching the overall look and durability of the product. The dining table design is revised regarding the size and some details are enhanced to become a more balanced and pure design. Our new created Rift items share the same idea and origin as the initial dining table. Yet with some new design approaches and material applications.