Elke Sada
Elke Sada is a german ceramic artist based in Leipzig. After earning her bachelor's degree in chemistry in 1987, she worked as a research technician for 12 years before pursuing her dream of becoming a full-time artist. She earned a BA in 3rd-design ceramics from Bath Spa University in 2003 before enrolling in an MA in Ceramics & Glass at London's prestigious Royal College of Art in 2005.
Sada's exquisite artworks have been celebrated in numerous galleries globally since 2004. Her artwork, featured in various publications, is also part of several collections, including the Musée Ariana in Geneva, the International Design Museum in Munich, the World Ceramic Center in Icheon, South Korea, and private collections such as the Jorge Pérez Collection in Miami. Elke Sada has been a nominee for various awards in past years, the most recent being the finalist for Loewe Craft Prize 2019.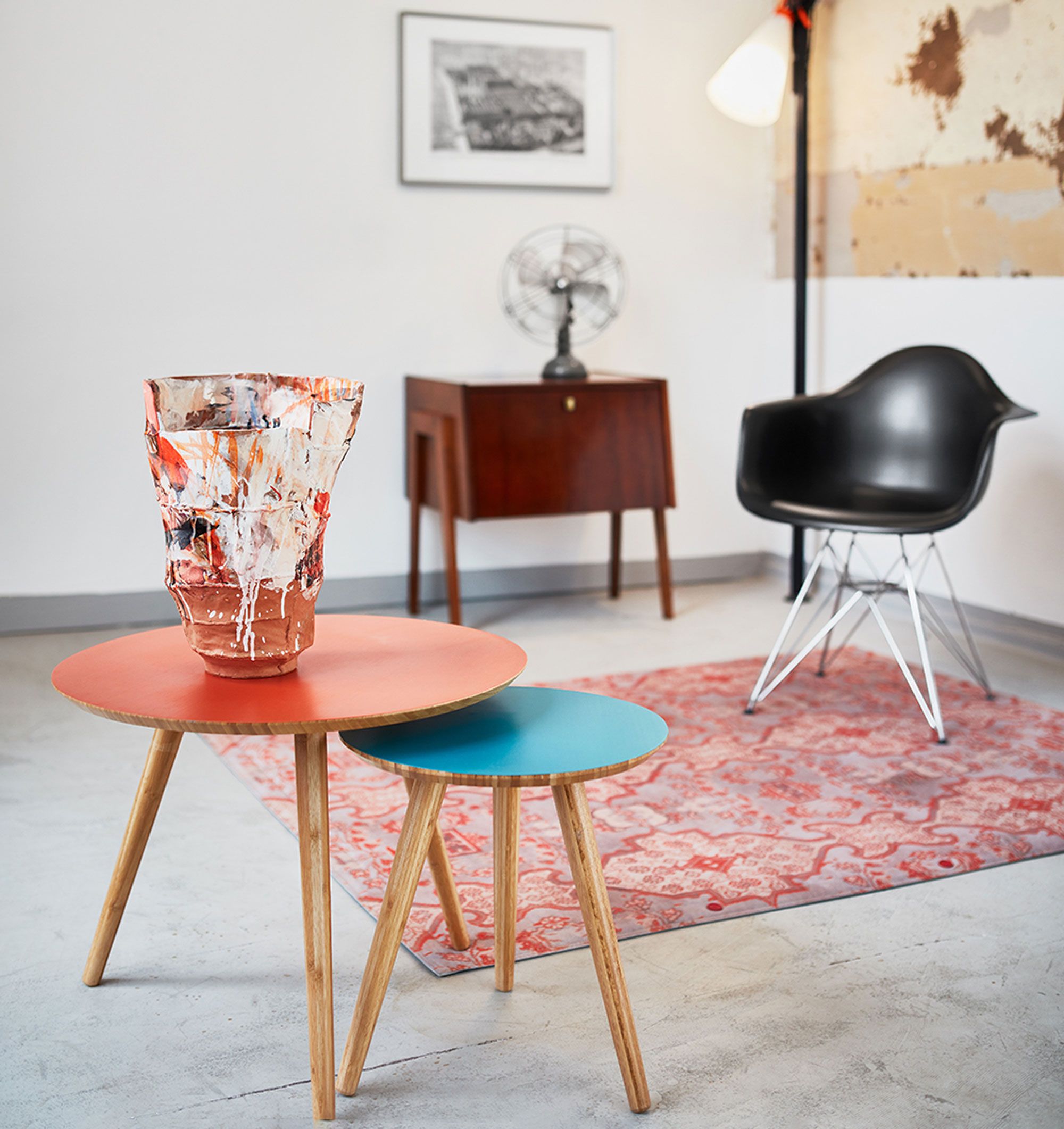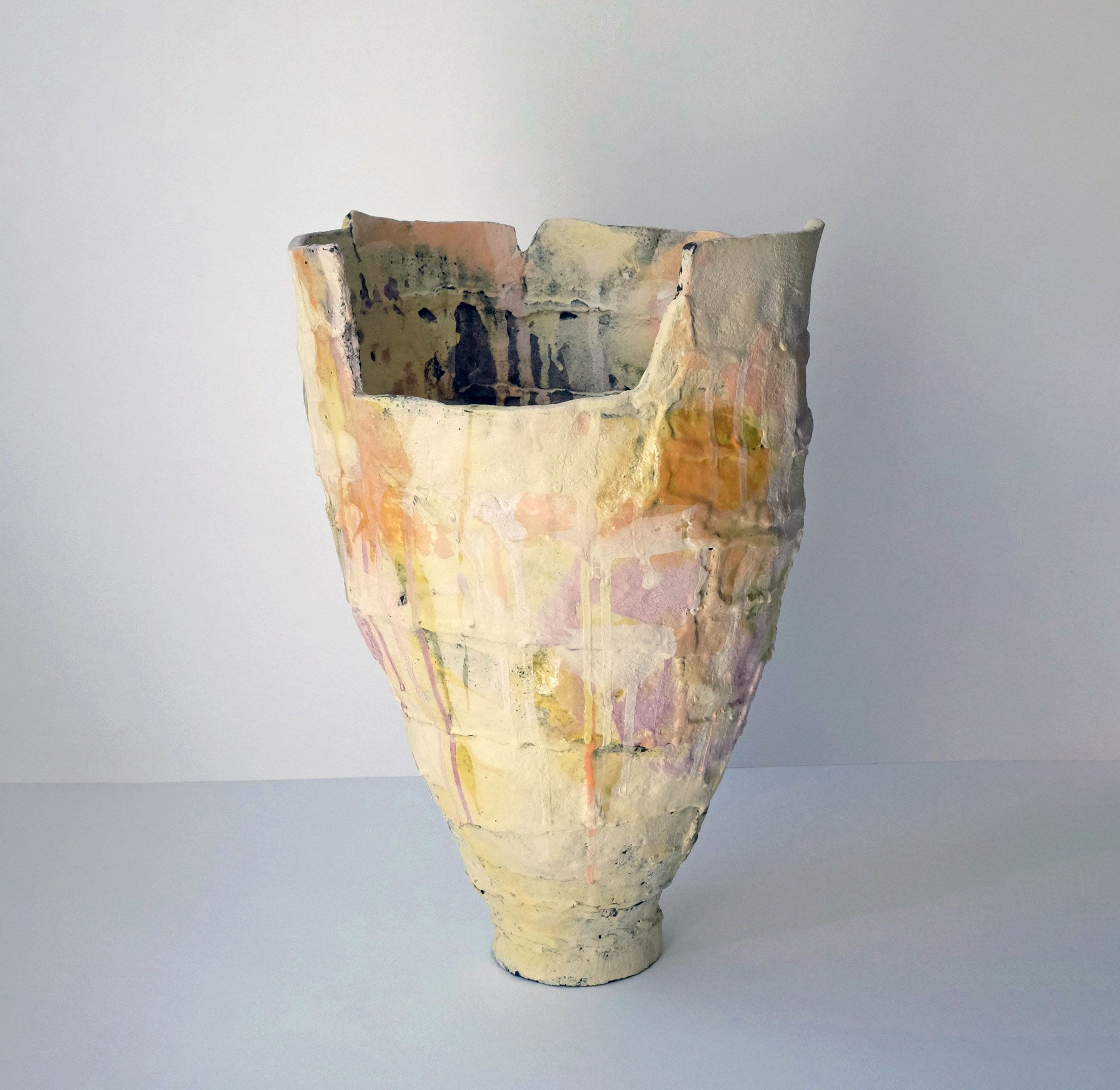 Hallstattpieces
The fascination about the making process of an ancient copper vessel in the museum of Hallstatt in Austria led to a new series of work. Therefore the title of the series is HALLSTATTPIECES. The strong and vital pots are hand built from fragments of grogged clay, which I shape with my hands. The seams are visible and I allow a lot of movement.
The vigorous colourful painting is generated by beautiful illustrations in a book about birds. The Latin name of the bird becomes the title of a HALLSTATTPIECE.