Humble Matter
Artist and designer John Born founded Humble Matter after leaving the advertising industry in 2014. The ceramics and sculptures from Humble Matter have been featured in print and online publications, including Elle Décor, Elle Décor UK, Milk Decoration, Wallpaper, and Vogue. The Dobrinka Salzman Gallery in New York hosted the first solo show of Humble Matter.
Born earned his BFA from the University of Wisconsin, Madison. He has resided in Brooklyn since relocating to New York in 1993. Born is not a native New Yorker but a transplant who has settled in. Wedge Ceramics, a membership studio and a charming community of ceramicists located in Red Hook, Brooklyn, NY, among one of the remaining rough-and-tumble neighbourhoods, is home to Humble Matter. When Born is not in the studio, he enjoys running around Brooklyn or relaxing with his family on the beaches of Truro, Massachusetts.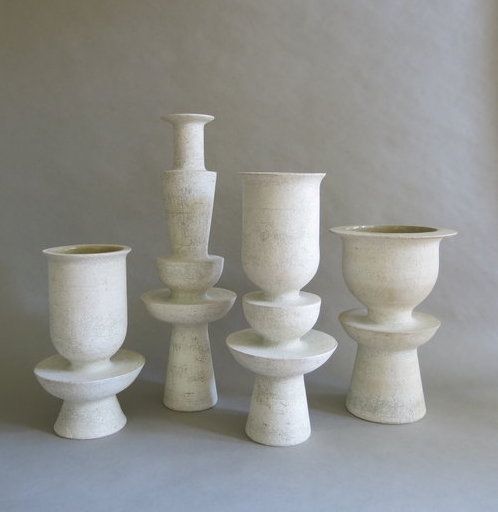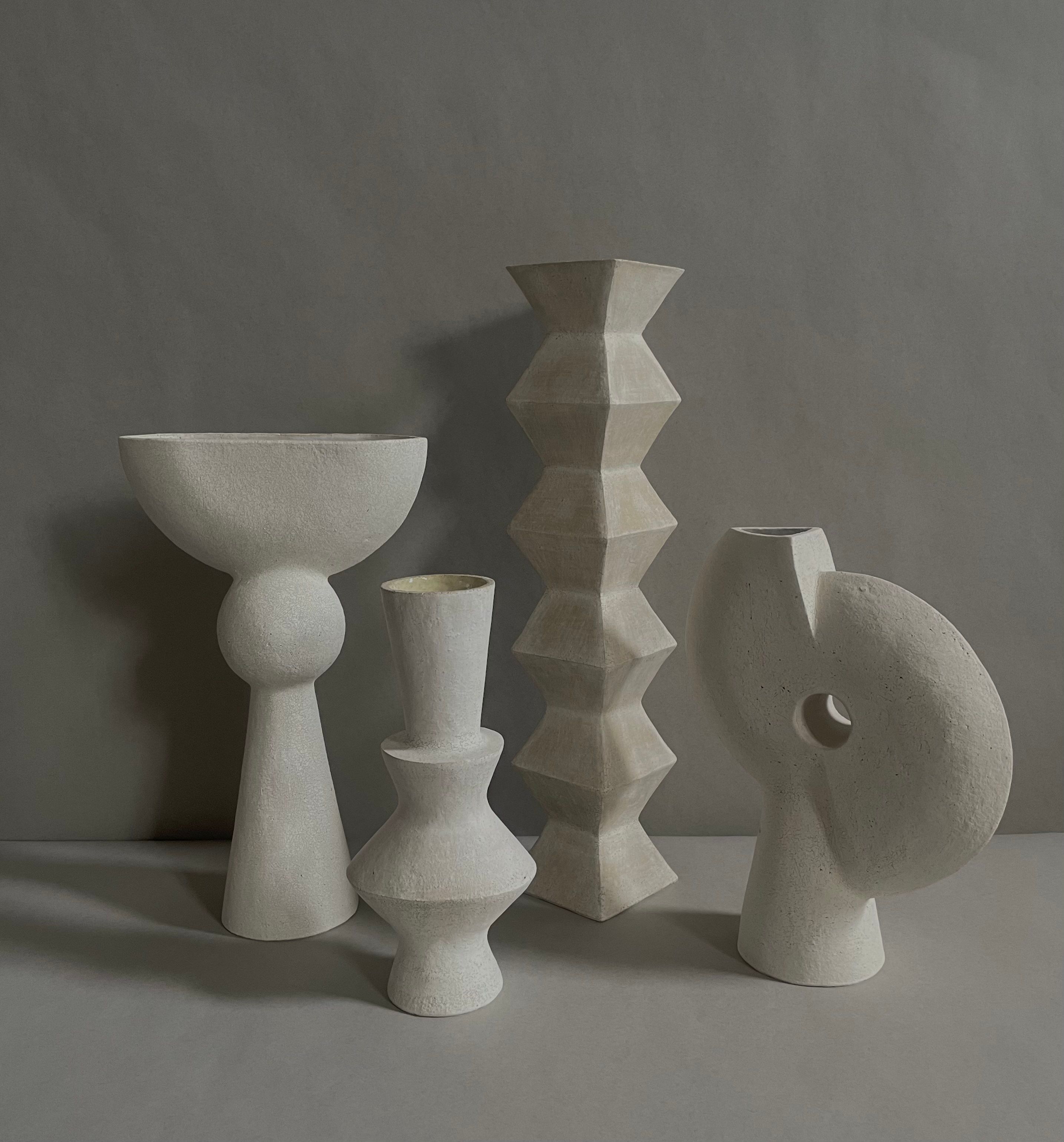 The Work
The creation of proxies for humans—vessels that reference an original vessel—is at the heart of functional ceramics. They are the tools that help us improvise or complete the work we can't; carrying water, storing food, and showcasing items of beauty or value.
The Humble Mater artworks employ a vocabulary of repetitive shapes to create archetypal forms that feel like an unavoidable part of the continuum. The pieces are not merely functional objects but are talismans that anchor us in the enchantment and relevance of everyday objects and rituals in a disconnected and digitized world.