Joan Lurie Ceramics
Joan Lurie is a Brooklyn-based ceramic artist who studied photography at Rochester Institute of Technology, New York University, and the International Center of Photography (MA 1987). Joan received an Individual Photographer's Fellowship from the Aaron Siskind Foundation in 1991 after exhibiting her photography around the United States.
Her interest in clay stemmed from her photographic work, which included the images of ceramics and other crafts, micro and macro photographs of biological and plant forms, architecture, and technology. Joan began focusing solely on ceramics in the year 2000. Her ceramic work were exhibited at the International Ceramics Competition in Mino, Japan, the International Festival of Postmodern Ceramics in Croatia, the International Ceramics Biennale in Cluj-Napoca, Romania, the Affordable Art Fair in New York, Art Chicago, Art Market Hamptons, Scope Miami, Scope New York, and Art Houston, among others. Joan worked as a resident artist at the Museum of Art and Design in 2009.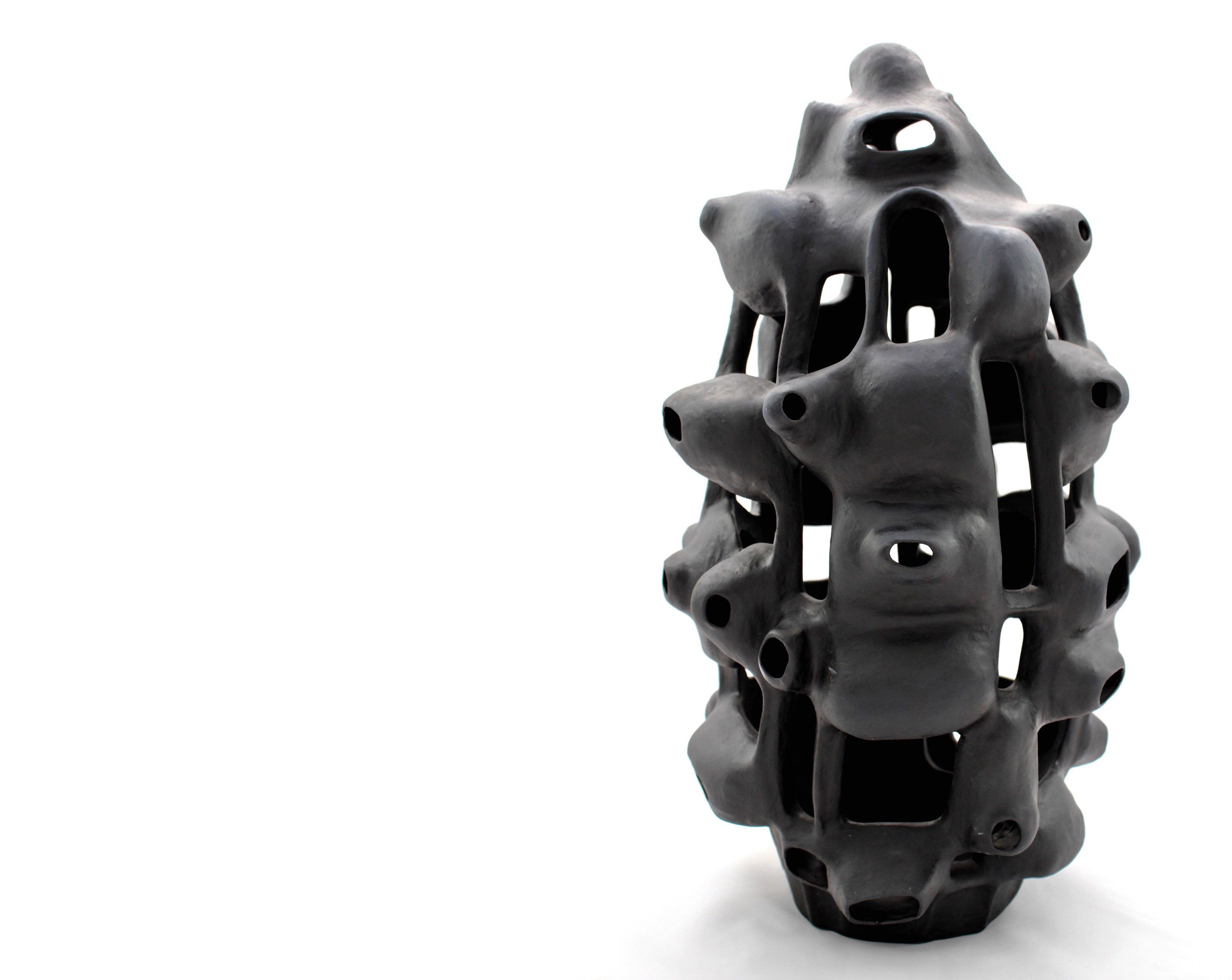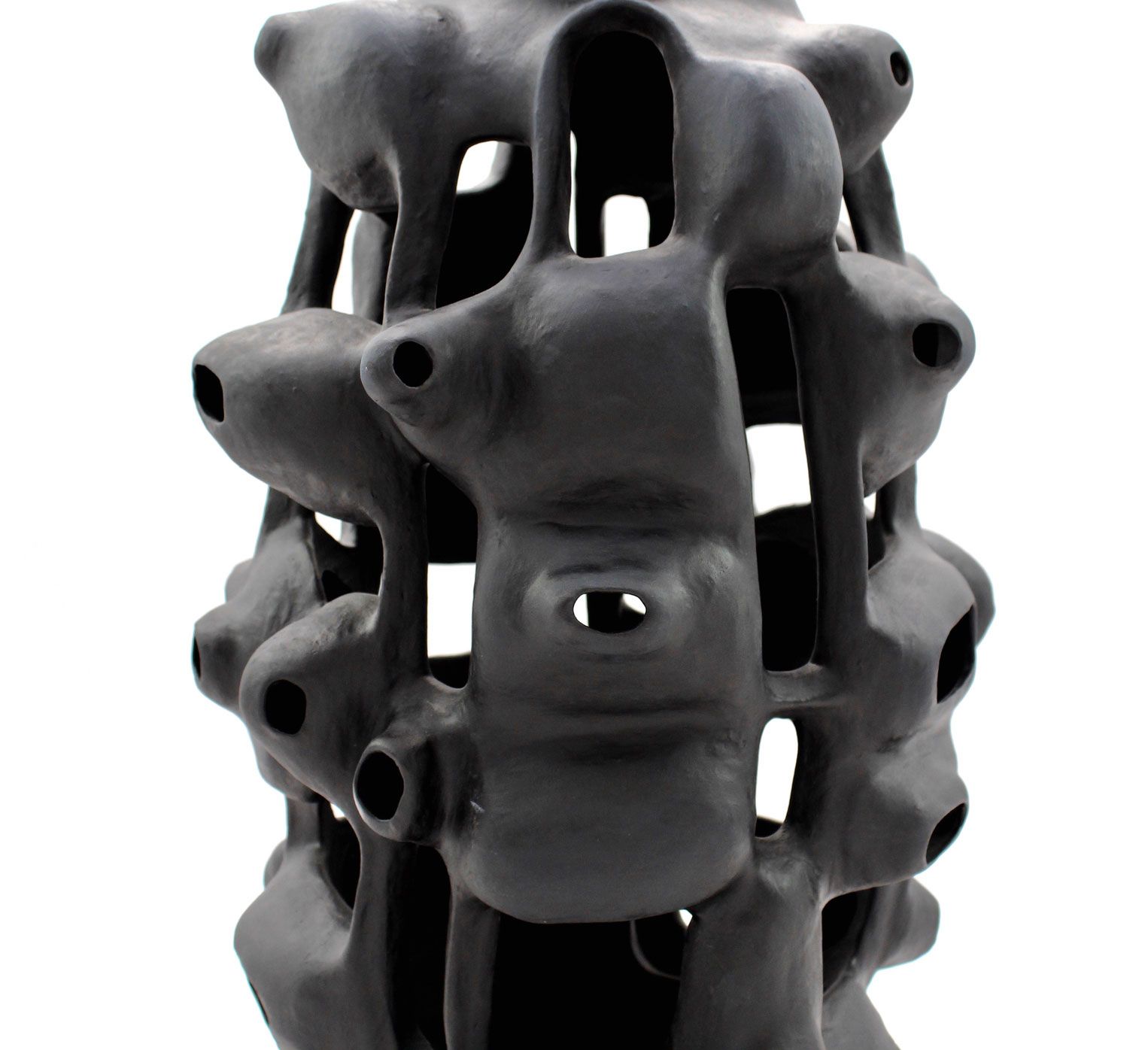 Artist's Statement

"My ceramic work grew out of a photographic project where I assembled images from architecture, design and craft books. I became fascinated by the ceramic forms found in the craft books and their relationship to the human body. Often, the images were simply traces or imprints of the human hand. This correspondence was so fascinating that I began to work with clay.
Over the past 15 years, my work has focused on building structural forms in clay. I work with porcelain and porcelain paper clay. My sculptures are constructed by combining wheel-thrown forms into a shape, then adding coils of clay to the exterior, creating an armature in reverse on the outside of the form. Part of the underlying wheel-thrown form is cut away, while I continue to build out the hand-built structure. Many ideas for my forms come from architecture while the inherent organic quality of the clay and my process always bring the work back to soft forms more reminiscent of biological and natural things.