Johannes Hemann
Johannes Hemann was born in Göttingen, Germany, in 1980. Hemann graduated in 2008 from Offenbach University of Art and Design in Germany, where he studied Product Design. Hemann worked as a design consultant for Stylepark Frankfurt from 2009 to 2010 and then interned with KiBiSi in Copenhagen from 2010 to 2011.
Johannes Hemann founded his eponymous studio in Frankfurt, Germany, in 2011. In 2013, the studio relocated to Ban Sooden Allendorf, Germany. Hemann describes his design aesthetic as organic and process-driven, as he strives to "translate the complexity and diversity of nature into objects and products."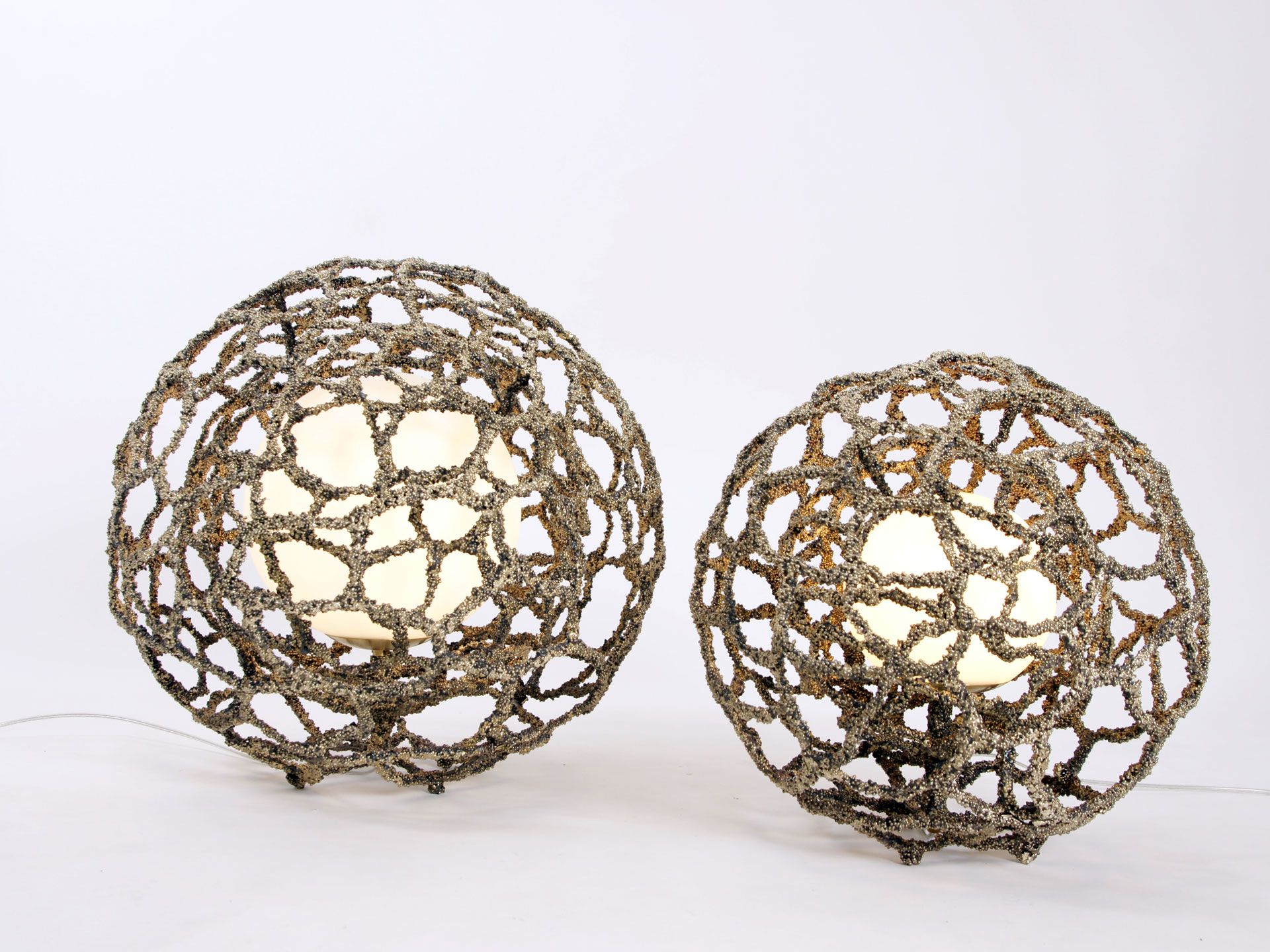 THE WORK
Stonlenwood Catching the Wild Coat Rack (2005); Stolenwood Hit It (2005), a series of saloon-style furniture produced from PE foam; and Storm (2008-2015), a collection of furniture pieces created and shaped by the power of wind using compressed air, glue, and heat. It was commissioned for the Christian Dior flagship store in Seoul, South Korea, by architect Peter Marino in 2015. Wrap (2016), a series of pendants and table lights made by wrapping brass, copper, and iron wire around tree branches to create a hollow shell; and Akoya Table Light (2016) are two other significant designs (2019). Several international design fairs in Europe, Japan, and the United States have presented the artworks of Hemann. He was a nominee for multiple awards, including the Design Award Newcomer of the Federal Republic of Germany in 2010 and 2011, also the Young Designer for the German Design Award in 2012. He won first place at the Domaine de Boisbuchet Cork Competition in France in 2012.