ROOMS
"SIMPLICITY AND THE CLEAR PATHS OF LIFE BRING US TO THE SOLID-STATE OF MIND"
Rooms Studio specialize in hospitality, retail, and residential projects, as well as collectable design. The works of Rooms refers to the sculptural forms and abundant materials in juxtaposition with the feminine instincts. Nata Janberidze and Keti Toloraia founded Rooms Studio in 2007, and they strive to preserve the inherited craftsmanship techniques unique to the region.
Massive wood and stones are handcrafted with traditional techniques to create raw and symbolic forms often rooted in the childhood reminiscences of the designers. Rooms has produced eight independent collections and collaborations over the years, all of which are remarkable and representative of the ongoing quest of the designers to bring life to omitted aspects of a former life. Janberidze and Toloraia endeavour to explore the borders between the public and private through their series of works.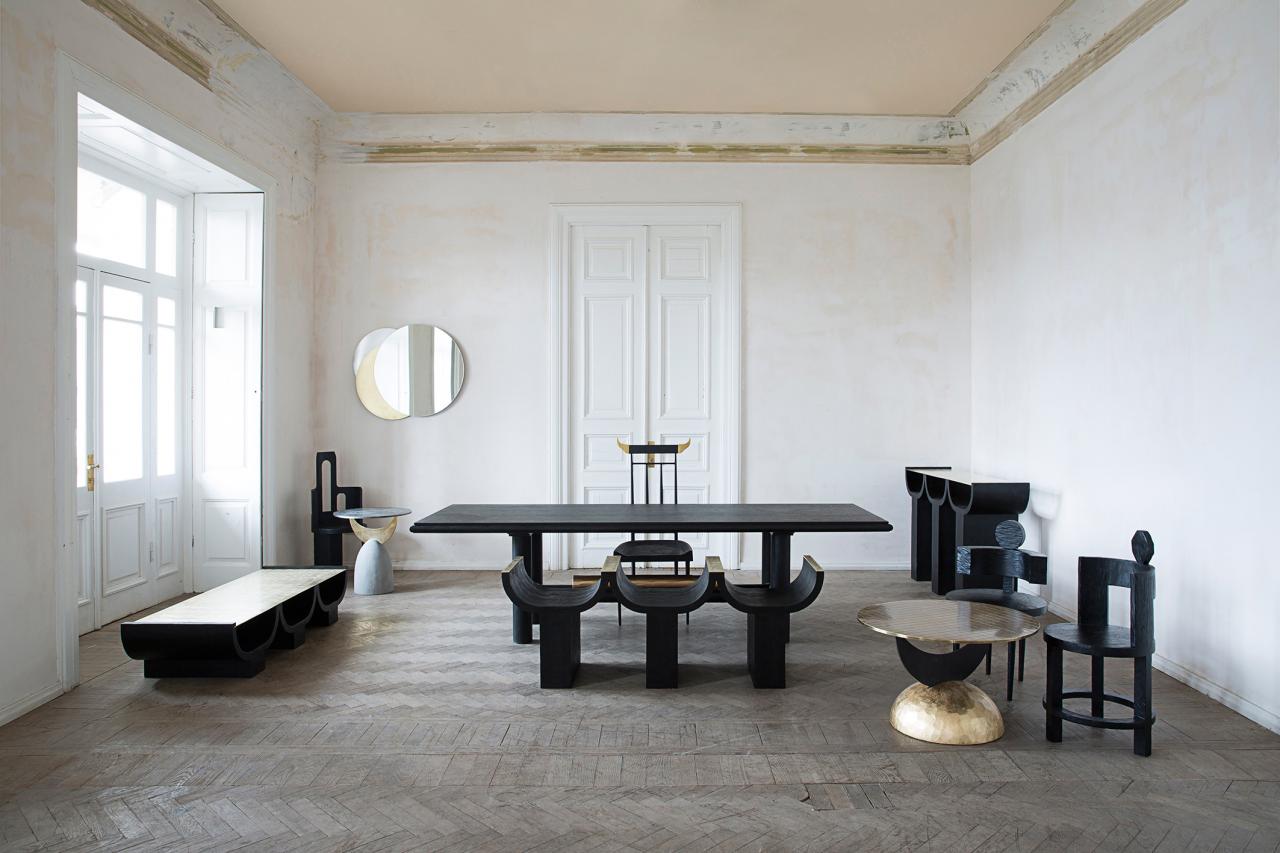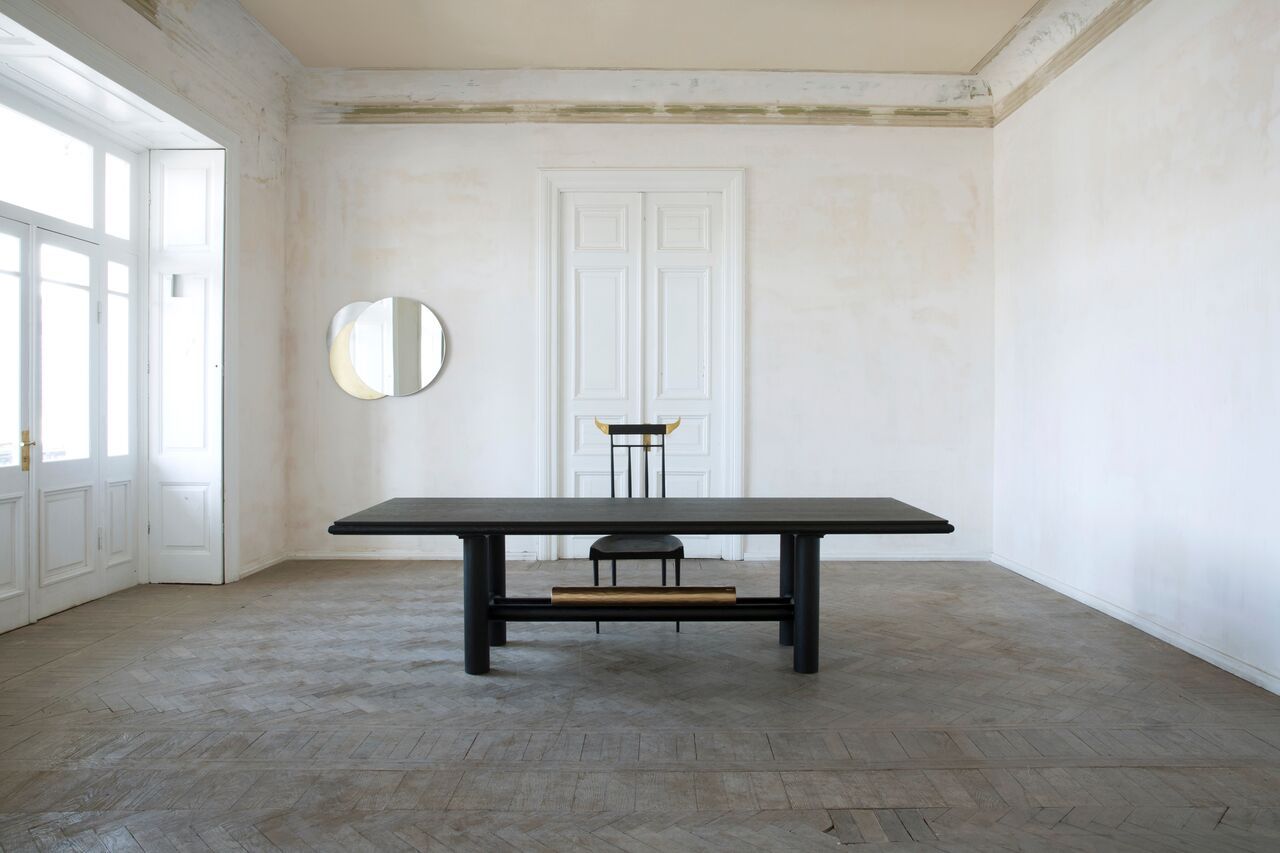 Rooms Studio is now a dynamic and rapidly growing interior and product design studio working locally and internationally. The duo continues to experiment with new techniques and materials, pushing the limits of handcrafted furniture design in limited editions. Their design represents their attitude to capture the pure bliss of life, driven by a passion for simplicity and blending the rough with the refined.
Rooms is pleased to be the first Georgian product design studio to showcase its work in galleries and shops internationally. The Future Perfect (New York), Spazio Rossana Orlandi (Milan), Mint Gallery (London), Garde (Los Angeles), Showroom Kerker (Seoul), kolkhoze (online platform), and Pamono are among the places where Rooms designs can be seen. The most recent being Miart 2018, which featured Rooms by the Atelier Jaspers and Kolkhoze.